08 December 2016
Prolific North Live: Speakers from Paddy Power, uSwitch.com and Virgin Trains confirmed for sessions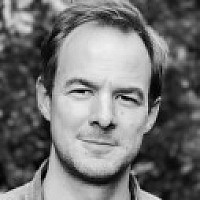 We're delighted to reveal that senior industry figures from Virgin Trains, Paddy Power and uSwitch.com are among the confirmed keynote speakers for the Content/Digital sessions at Prolific North Live, in association with Bing.
The Keynote Theatre Content/Digital quarter is one of four keynote sessions over the two-day event, which is being held at EventCity in Trafford Park on February 15th and 16th 2017.
The expo, the biggest creative, media and marketing industries event of its type to take place outside London, has already attracted well over 2,000 attendees.
Over 100 companies and organisations have now signed up to exhibit at the event - with a further five revealed this week.
And Channel 4, The Landing, Steamhaus and Vision One are on board as event partners, with room sponsors including Parker Software (the Storytelling & Innovation Theatre), Smoking Gun PR, the CIPR (The Comms Suite) and the CIM (The Marketing Suite).
Broadcast, the UK's leading national broadcast media platform and its sister operation, the Media Production Show, will lead two full days of outstanding speakers and great content as part of the Broadcast and Visual Media Theatre.
Here's more information about the three speakers confirmed for the Content/Digital keynote session so far:
Lukasz Zelezny, Head of Organic Acquisition, uSwitch.com
Lukasz Zelezny is the head of organic acquisition at uSwitch.com, a UK-based price comparison website with offices in London. Leading his team, he is responsible for the uSwitch.com brand's organic visibility, conversion rate, traffic and engagement. Lukasz is a hands-on person and spends lots of his time keeping up to date with the changes in the technology of online marketing.
He started his career in 2005 and has since been responsible for the organic performance of a number of companies including HomeAway, Thomson Reuters, The Digital Property Group and Fleetway Travel. He is a graduate from the Silesian University of Technology with a BA in Marketing.
Paul Mallon, Head of Brand Engagement, Paddy Power
Paul Mallon heads the digital engagement team at Paddy Power as part of the company's CMO (Chief Marketing Officer) function. His role centres on delivery of the brand online to drive customer acquisition and retention through award-winning, mischievous editorial and social media content. A former newspaper executive, he joined the company in 2012.
Kristal Ireland, Head of eCommerce & Retail, Virgin Trains
An experienced digital leader and digital transformation specialist, Kristal Ireland heads up the Ecommerce and Retail team at Virgin Trains East Coast. With over a decade of experience in all facets of digital marketing and technology development, she has worked with some of the UK's biggest brands to define and deliver digital futures fit for the modern day consumer. A lover of the arts world, Kristal is also the Interim Chair of leading arts charity East Street Arts in Leeds.
The above speakers follow the news that speakers from Spotify and Google will be among the keynotes in the Digital Marketing sessions.
We've already revealed that senior industry representatives from the British Government, Tesco and Everton FC will also speaking at the event.
As a whole, Prolific North Live represents a truly unrivalled opportunity to generate new leads, expose your business to key decision makers and buyers, launch new products and services to a highly engaged audience, and presents a fantastic chance to network with customers and peers, discuss ideas and make new contacts and leads.
There are still numerous ways for businesses to become involved, including Agency and Innovation session sponsorship, Growth Finance Hub sponsorship and Drinks sponsorship.
We offer a 'first come, first served' policy on specific stands in the exhibition, so exhibitors can choose their space in the room.
We have made sure that our pricing structure is very competitive and there are discounts to reward those who book early.
To find out how you can book a stand today and secure a prime location in the exhibition hall, please contact Dunstan Carter on 07940 423202 or by emailing dunstan@prolificnorth.co.uk.
You can find out more information on our dedicated Prolific North Live site here.