14 July 2016
The inaugural Northern E-Commerce Awards 2016: The shortlist announced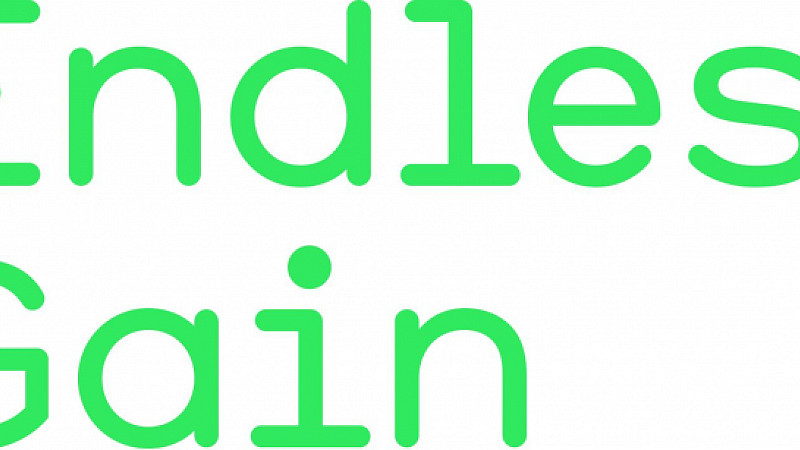 The shortlist for the inaugural Northern E-Commerce Awards 2016 is revealed today – jump straight to the list here.
A large number of entries from across the North made for a challenging and robust judging session yesterday ahead of the awards dinner on Wednesday 21 September in Manchester.
Entries were submitted by a wide variety of companies, organisations and agencies and included several of the UK's and the region's most successful E-Commerce brands.
The North is now acknowledged across the UK and beyond as a hotbed; both of emerging companies and agencies at the cutting edge of e-commerce technology, but also several multi-million-pound turnover e-tailers with an increasingly global footprint. And it's not just large corporates leading the way in e-commerce. Recent research released by EBay showed that the Manchester conurbation has the highest number of e-commerce start-ups per head of population in Europe.
From back bedrooms to global concerns, e-commerce, with roots harking back to the pivotal roles played by legendary mail order companies - with a keener than average eye on ROI – is clearly in our blood up here!
The Northern E-Commerce Awards, in association with our headline partner UKFast, has been created by Don't Panic Event Management and Prolific North.
Lawrence Jones
CEO of UKFast, Lawrence Jones MBE, added: "With arguably the largest network of ecommerce clients in the North it made perfect sense for UKFast to get behind this celebration of Northern British online talent.
"There is an extraordinary amount of tech talent in the North and ecommerce entrepreneurs play a huge part in this success of this quest."
For further information about the evening or to book tickets, please visit our dedicated site or contact Don't Panic on 01706 828855 or email joe@dontpanicprojects.com.
We'd like to thank our outstanding panel of judges for all their hard work and patience working through such a number and variety of quality entries. The list of this year's judges follows and full biog info can be found here.
NECA Judges
Arianne Donoghue
Elizabeth Clark, CEO, Dream Agility
Liliana Ashton, E-Commerce & Digital Business Consultant
Graham Benson, CIO, Rental Cars
Stefan Casey, Business Innovation Manager for Retail, Food & Drink, The Retail Institute
Bertie Cordingley, Managing Director/Founder, Rock, Pamper, Scissors
Pete Young, Head of Digital, MediaCom
Zak Edwards, Founder, Prezzybox
Aaron McGrath, Sales Director, Bing Ads
Vikas Shah, Managing Director, Swiscot Group
Paul Hornby
Paul Hornby, Head of E-Commerce, Shop Direct
Dan Cluderay, Owner, Approved Foods
Arianna Donoghue, Digital Marketing Manager, Icelolly.com
Neil McKay, Chief Executive Officer, Endless Gain
Jamie Merrick, Director of Digital Solutions, Demandware
Tony Wood, Group Head of Digital & E-Commerce, Sofology
Mark Leach, Head of E-Commerce, Missguided
Richard Gregory, Director of Tech North
Chris Fletcher, E-Commerce & Digital Marketing Specialist, Visualsoft
Warren Jacobs, Managing Director, Active Win
Stefan Casey
Lawrence Jones, CEO, UKFast
Brendan Keegan, Senior Lecturer, MMU
Richard Kemp, Head of Creative and Social Media, Late Rooms
Henry Marshall, Head of Paid Search, House of Fraser
Steve Tigar, CEO, Money Dashboard
David Wood, Founder & CEO, Jam Pan
Davina Lines, E-Commerce Club

The shortlist
Food and Drink E-Commerce Website of the Year
Beer Hawk Hunting Out the World's Best Beers, www.beerhawk.co.uk
Mando and Robinsons Brewery
NUBA Health, www.nubahelth.co.uk
Creamline Dairies, www.creamline.co.uk
www.digitalnext.co.uk
Fashion/Apparel or Footwear E-Commerce Website of the Year – sponsored by Endless Gain
Banana Moon & Fantastic Media
Fresh Generation UK, www.digitalnext.co.uk
Missguided
Nothing But EPIC & www.trakke.co.uk
Nublue & thejewelhut.co.uk
The Jewel Hut by Nublue
Beauty, Heath & Well Being E-Commerce Website of the Year – sponsored by 3P Logistics
Carousel PR
Charlotte Tilbury Go Global
Click Consult & Lloyds Pharmacy Online Doctor
Contour Cosmetics
Potionshop Ltd
DIY, Home, Furniture & Interior Design E-Commerce Website of the Year
Fluid Digital & modafurnishings.co.uk
HSS Hire Group Plc
JulianCharles.co.uk
Sports, Leisure, Toys E-Commerce Website of the Year
E3creative & Ascot Racecourse
Fluid Digital & Bargainmax.co.uk
Prezzybox.com
B2B E-Commerce Website of the Year – sponsored by Maginus
Actavo & Fantastic Media – Actavodirect.com
Businesscomparision.com
HSS Hire Group Plc
B2C E-Commerce Website of the Year - sponsored by Cathcart Associates
Ampersand & Poundland
Contour Cosmetics
Fluid Digital & Bargainmax.co.uk
Fluid Digital & modafurnisings.co.uk
Mando and Robinsons Brewery
Prezzybox.com
E-Commerce Start-Up of the Year – sponsored by the Ecommerce club
Brand Attic
Business Comparison
Contour Cosmetics
Creamline Dairies Ltd
HSS Hire Group Plc
NUBA Health
Tom Wilcock & JulianCharles.co.uk
Victoria Molyneux Want That Trend
E-Commerce App - sponsored by One Iota
Dreamr and The Sole Supplier App
Missguided iOS App
MyVery App Launch and Development
Best E-Commerce Platform
One iota & MESH
Visualsoft VS3 Platform
Innovation Award
Allies
Dream Agility Integrated Feed and Bidding Tech Platform
Very App
Delivery/Logistics Provider of the Year
The judges decided not to release a shortlist for this category, the winner will be announced on the evening of the awards.
Conversion Optimisation Agency of the Year
Endless Gain
Hit Search Limited
Nothing But EPIC
PRWD
E-Commerce Company of the Year – sponsored by Endless Gain
HSS Hire
Shop Direct
E-Commerce Agency of the Year – Small
Allies
Fluid Digital
Intilery
Nothing But EPIC
Onstate Limited
Return on Digital
E-Commerce Agency of the Year – Large
Ampersand
Nublue
Space 48
Visualsoft