12 November 2015
One day left to enter the Northern Digital Awards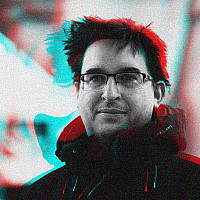 There is just one day left to enter the Northern Digital Awards.
Agencies, companies and organisations have until the close of play on Friday November 13th to enter. After that, it's too late.
It all takes place on January 28th, 2016 at the Royal Armouries in Leeds, in association with Don't Panic Event Management and Prolific North.
There are a total of 20 categories and a Grand Prix award. Here's the direct link to the entry form.
It is open to any companies which have their headquarters anywhere from North Wales to the North East.
The shortlist will be announced in December, with entries judged by high profile industry experts from the likes of Google, JD Williams, The Next Web and Telefónica
You can find the entry form for the awards here.
Tickets can be purchased here.
A reminder of this year's inaugural event
And finally, a few tweets from the night:
Last night was a bit of a spectacle #NorthernDigitalAwards pic.twitter.com/wMzkRoVoyc

— Fridge Productions (@fffridge) January 23, 2015
.@BBCSport wins Best Website at #NorthernDigitalAwards Top work team (who are obvs drinking tea & beer) #northern pic.twitter.com/fAYrylsZ7v — Stuart Rowson (@StuartRowson) January 22, 2015
Fab night @ProlificNorth #NorthernDigitalAwards some really worthy winners! pic.twitter.com/HGggVaJ0tZ

— Anna Roberts (@HereComesAnna) January 22, 2015
Wow. We've (@mediaworksuk) just won Best Large Agency Award at #NorthernDigitalAwards ! So proud of all involved and the staff we have — Kev Strong (@KevStrong) January 22, 2015
R.O.EYE WINNERS!!!! Best affiliate campaign #NorthernDigitalAwards pic.twitter.com/G1N2aBxpqx

— R.O.EYE (@ROEYE) January 22, 2015
404 - award not found #NorthernDigitalAwards — Extreme Creations (@ectweet) January 22, 2015
We didn't win the #NorthernDigitalAwards but I have just had a bunch of free booze so it's not all bad I guess.

— Elliot Callard (@elliotcallard) January 22, 2015
Never been happier to hand out an award to @almackin and @formisimo #NorthernDigitalAwards pic.twitter.com/12GEJla1gS — Steve Kuncewicz (@SteveKuncewicz) January 22, 2015
Enjoying various agency interpretations of the lounge suit dress code. #northerndigitalawards

— Carley Centen (@ccentenrun) January 22, 2015
What a great night with our friends from Glasgow 2014 #NorthernDigitalAwards Olympic Friends from Fiji and Guam! pic.twitter.com/It4zLRn8Ic — Katy Atkinson (@KatyorKate) January 22, 2015
Fun Crowd @ProlificNorth #NorthernDigitalAwards @Branded_3 @KMPDigitata pic.twitter.com/pGbhdhs6VH

— Venn Digital (@venndigital) January 22, 2015