06 February 2017
Prolific North Live: Coronation Street, Channel 4, No Offence and more to feature in Broadcast and Visual Media Theatre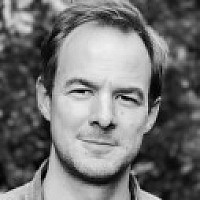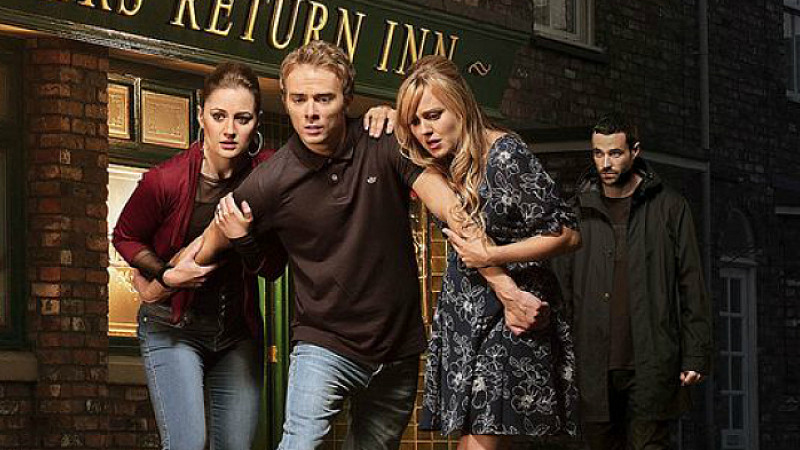 Broadcast, the UK's leading national broadcast media platform, has unveiled a fascinating programme of speakers and sessions for Prolific North Live, which takes place on February 15th and 16th at Event City.
Together with its sister operation, the Media Production Show, Broadcast will lead two full days of outstanding speakers and great content as part of the Broadcast and Visual Media Theatre.
Broadcast magazine will host outstanding speakers and great content as part of the Broadcast and Visual Media Theatre
The programme will be kicked off by a look at the "Next 56 Years" for Coronation Street, featuring executive producer Kieran Roberts and ITV's head of continuing drama Jane Hudson, as well as Corrie cast members and writers.
Channel 4 will also feature in a special session focusing on the regions with nations and regions manager Ian MacKenzie, while writer Jimmy Dowdall and executive producer Martin Carr will showcase hit Channel 4 drama No Offence in a separate session.
On day two, there'll be sessions focused on children's TV and regional TV output - the latter with Made TV CEO Jamie Conway - while dock10's Richard Wormwell will look at the future of 360.
The second day will finish with a special 'in conversation with' session with Warp Films CEO Mark Herbert.
It'll be an unmissable two days for anyone with an interest in broadcasting and content in the North - if you haven't already, you can guarantee your place now by registering for FREE here:
Here's the full line-up:
WEDNESDAY 15TH FEBRUARY
10.30AM – Opening Keynote: Coronation Street - The Next 56 Years
As the world's longest continuing drama heads towards six episodes a week join producers, cast and writers as they discuss how the programme is looking to the future and just what it takes to get ready for even bigger and better things.
Speakers: Kieran Roberts (executive producer), Jane Hudson (head of continuing drama, ITV) plus cast and writers
Chair: Will Strauss
11.45am – The Freelance Survival Guide. Up-skilling and finding work for freelancers and crew
Speakers: Nicky Ball (crew and facilities manager) Creative England, Sima Ray (series producer), Jonathan Leather (line producer)
Chair: Will Strauss
13.00pm – Channel 4: nurturing talent and creativity in the regions
Speakers: Ian MacKenzie (nations and regions manager) & Emma Derrick (commercial development leader)
15.30pm – Drama Showcase: No Offence
Speakers: Martin Carr (executive producer) AbbottVision, Jimmy Dowdall (writer)
Chair: Will Strauss
THURSDAY 16TH FEBRUARY
10.30am – Children's TV showcase: The Worst Witch 
CBBC producer Lucy Martin discusses how the series came together, what it's like to film in the North and how (and why) the BBC brought a much-loved book back to the screen. The session will also include insight into the making of The Worst Witch Online Game.
Speakers: Lucy Martin (producer, CBBC) and Jade Hanley (games producer, CBBC)
11.45am – "London calling to faraway towns" – is the current output of programming provided in the regions too London centric?
Speaker: Jamie Conway (managing director) Made TV
Chair: Will Strauss
14.15pm – The future of 360
Speaker: Richard Wormwell (head of 360) Dock10
15.30pm – In conversation with...
Speaker: Mark Herbert (joint CEO) Warp Films
Chair: Will Strauss
Over 120 companies and organisations are already signed up to exhibit - you can take a look at the full list of exhibitors and the floor plan here
Channel 4, The Landing, Steamhaus and Vision One are on board as event partners, with other room sponsors including Parker Software (the Storytelling & Innovation Theatre), Shoppertainment and the CIPR (The Comms Suite), and the CIM (The Marketing Suite).
A total of 15 trade bodies - including the CIPR, IPA and IAB - have signed up to engage at the event, as have nine financial, professional and business support companies and partnerships.
And there will be a huge range of industry-leading speakers across Event City - click on the below links to find out more:
As a whole, Prolific North Live represents a truly unrivalled opportunity to generate new leads, expose your business to key decision makers and buyers, launch new products and services to a highly engaged audience, and presents a fantastic chance to network with customers and peers, discuss ideas and make new contacts and leads.
Even at this late stage, there are still a number of ways for businesses to become involved.
To find out how you can book a stand today and secure a prime location in the exhibition hall, please contact Dunstan Carter on 07940 423202 or by emailing dunstan@prolificnorth.co.uk.
You can find out more information on our dedicated Prolific North Live site here.