02 September 2016
North West editors take over new Trinity titles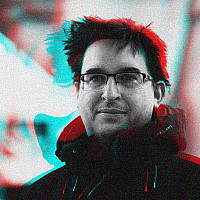 Two North West editors have taken up new roles at the Leicester Mercury and Cambridge News.
Previously part of the Local World group the titles will now be edited by George Oliver and David Bartlett respectively.
Oliver was previously executive editor at the Teesside Gazette and replaces Kevin Booth.
Booth stood down earlier this year for personal reasons, with Manchester Evening News editor-in-chief, Rob Irvine stepping in to take charge on an interim basis.
Meanwhile Liverpool Echo's executive editor, David Bartlett has moved over to Cambridge News. Bartlett has worked in the North West for most of his career, at the Preston Citizen, Lancashire Telegraph and joining the Echo in 2007.
"David and George are two of our brightest talents, who have proved themselves to be equally skilled in the print and digital spheres," said Trinity Mirror's editorial director of regionals, Neil Benson.
"It is testament to the depth of talent within Trinity Mirror that in each case they came through as the best of an extremely strong field of candidates. I wish them every success in their new roles.