21 September 2016
Callcredit MD puts new leadership team in place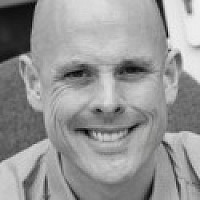 New Callcredit Marketing Solutions MD Steve McNicholas has put a new leadership team in place at the company.
McNicholas became MD in April, and his new seven-strong team consists of specialists from across the division.
Chris Prior will head up the retail, financial services and automotive teams; Ryan Kemp will head the partnerships team; Gary Childs is head of insight & commercial development; Cyril Law is technical solutions director; and Paul Braithwaite has been appointed commercial manager.
In addition, two members of the team who joined Callcredit last year, Rick Lamb, head of operations at Latitude Digital Marketing, and Andrew Kimberley, head of digital sales and strategy, also at Latitude, continue as part of Marketing Solutions' leadership.
McNicholas said: "We believe that success is achieved through genuine partnerships with our clients.
"As we refocus our Marketing Solutions business, we needed a team in place who can help our customers grow their businesses by helping them unlock the value of data and enabling them to effectively engage and communicate with their existing customers as well as acquiring new, lower cost, more profitable customers. "
Leeds-based Callcredit Marketing Solutions converts data into insight and intelligences for clients.