14 June 2016
Senior appointments in Bauer Media's magazines division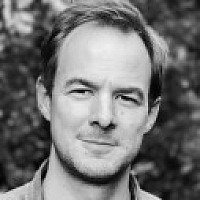 Bauer Media has appointed Nicola Bates as managing director of a newly-created Hobbies portfolio.
The role brings together a wide variety of titles, including Country Walking, Trail magazine, Digital Photo and Practical Photography, and Your Horse.
Bates has previously worked in marketing and circulation roles and as a publisher for Dennis publishing in London, during which time she successfully launched a number of new websites and magazines, including Cyclist.
Nicola Bates
She starts her new role on Monday July 4.
Rob Munro-Hall, group MD of Bauer Magazines UK, said: "She completely understands how specialist titles engage deeply with their audiences and create opportunities for multiple touchpoints and transactions."
In addition, Patrick Horton takes on an expanded role as MD of Bauer's Music, Film and Sports titles, with responsibility for EMPIRE, MOJO, Q and Kerrang! in addition to angling, golf and football brands.
And Kim Slaney becomes MD of Leisure and Maturity, incorporating Bauer's 50+ brand Yours in addition to gardening and leisure brands including Garden News and Mother & Baby.