23 January 2018
New marketing director for national law firm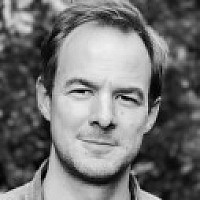 National law firm Linder Myers has made a raft of marketing and sales appointments.
Chris Davies, who was previously a director in marketing at transport company TRL, joins the Manchester-based firm as marketing director.
He's also worked as interim marketing director for both Nexus Vehicle Rental and easyCar, as held other marketing roles at the likes of the AA, RAC and Reed Elsevier.
He will be focused on driving business growth across the firm's branches in Shropshire, Manchester, Hampshire, Cheshire and Lancashire.
Also joining Linder Myers is marketing manager Zoe Dowthwaite, who moves from East Midlands firm Flint Bishop Solicitors, where she was head of marketing for several years.
And Jan Kitchens joins as head of sales, based within the Shrewsbury office, having previously worked at Marston Holdings. 
Simon Goldhill, founder and director of strategy at parent company Metamorph Law, said: "We're delighted to welcome Chris, Zoe and Jan to the company, each have a proven track record and their appointments further demonstrates our commitment in becoming a market-leading law firm, with a stronger presence across the UK."