08 December 2015
DS.Emotion bolsters property marketing team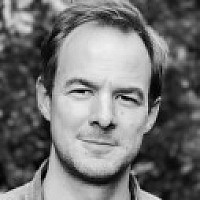 The Manchester studio of creative agency DS.Emotion has appointed Katie Johnson as business development and account manager.
Katie Johnson
Johnson, a qualified surveyor, has previously held roles at Hurstwood, Network Space and Northern Trust.
As well as business development, she will also take a management role for current clients including CBRE, Edwards & Co, Metis and Colliers International.
Angus Armitage, director at DS.Emotion, said: "She has a very strong background in property, particularly in the North West, which fits exactly with our growth strategy and expertise.
"I am sure Katie will bring tremendous benefits to the business through her extensive contacts and sector knowledge and enable us to leverage our potential in property and destination marketing further."
DS.Emotion was established in Leeds 23 years ago and now operates nationally with studios in London and Manchester as well as Leeds.
It has recently delivered campaigns for the likes of Trinity Leeds and The Rock Bury.