05 November 2015
Ted Baker's new head of photography pays tribute to North East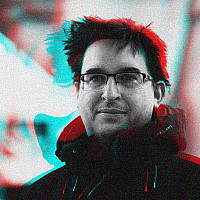 Clothing retailer, Ted Baker, has appointed Richy Leeson as its new head of photography.
Leeson is responsible for the production of all imagery for the company, including marketing campaigns, online and in print, as well as ecommerce content.
Born in the North East, he is a graduate of the Cleveland College of Art & Design (CCAD).
"My experience at CCAD was fantastic and it is here that I found my future. The teaching and the facilities kick started my passion and my career and I regularly go back in my mind to things my lecturers taught me when shooting," he said.
"I don't believe I could have gone from graduate to my current position within three years without the college, and also the continuous support I have received since."
He achieved a first class honours degree in photography at the institution and won the British Institute of Professional Photographers' portfolio of the year in 2011.
At Ted Baker, in East London, he manages the day-to-day running of the studio and a team of photographers and retouchers.