24 November 2015
Manchester Airport makes marketing appointment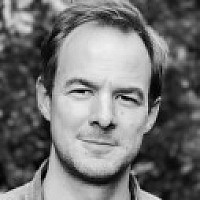 Manchester Airport has appointed Nico Spyrou as its new travel trade marketing manager.
Spyrou joins from Liverpool marketing consultancy JUXDIT, where he was marketing manager, and has previously held roles at STA Travel UK and digital agency Capture Marketing.
Nico Spyrou
He also holds an MBA in Business Management from Liverpool Business School.
Patrick Alexander, head of marketing for Manchester Airport, said: "Nico has a wealth of expertise in travel marketing and coming from Liverpool originally, we hope he will also help us tap into the Merseyside mind-set and encourage people from Liverpool and the surrounding areas to choose Manchester Airport ahead of London when it comes to long-haul flying."
Based at Manchester Airport, Spyrou's role will see him look to strengthen ties with the trade, as well as organising and delivering events throughout Manchester Airport's catchment area.
He said: "I'm absolutely thrilled to be joining Manchester Airport at such an exciting time in its history, with record-breaking numbers of passengers using the airport, and the £1billion Terminal Transformation project ahead."
Manchester Airport is the UK's third largest airport and yesterday announced it had welcomed a record 23 million passengers since November 2014.