08 September 2015
Three new appointments for JAM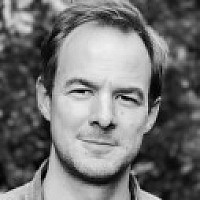 JAM has brought in three new members of staff after what it says has been a "strong year" for the Manchester agency.
Lauren Digby joins JAM's creative division, JAMcreative, as middleweight designer. She previously worked for DeVere Hotels as a brand designer.
Alex Cupial-Jones takes a permanent role as junior designer following a six-month work experience placement within JAM's creative division. Prior to JAM, Alex gained experience in a design agency in India, and had work featured at D&AD's New Blood exhibition in London.
And Rebecca Ore joins JAM's PR team as account researcher, having impressed the team during work experience earlier in the year.
David Gee, MD and creative director of JAM, said: "Now an integrated agency, JAM has grown from strength to strength by investing in its talent. Lauren, Alex and Rebecca join JAM at a really exciting time so I am extremely pleased to welcome them all to the team. All have great experience and a huge amount of creativity and passion, which will continue to drive the agency forward."
Pictured (from left): Lauren Digby, Alex Cupial-Jones and Rebecca Ore