27 February 2014
Intermarketing Agency appoints creative directors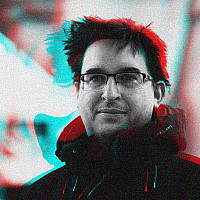 Intermarketing Agency has added to its senior team as it "actively challenges" the work of big name London agencies.
The creative director roles have been filled by former head of design, Paul Phillips and Rich Gell of McGrath Rainey Laird.
They will be supporting creative partners, Michael Harris and Paul Mountford and help define and develop the Leeds agency's brand:
"We have a team of extremely talented and hardworking creatives and a healthy and growing client base. The creation of the new senior posts cements the team together and gives us a great platform for future growth. It allows myself and fellow Creative Partner Michael Harris to work with clients on a more strategic level, and to develop the overall creative proposition of the agency," explained Mountford.
Phillips has been at the agency for 8 years and his work with adidas is credited with getting the firm on the sports giant's global roster. Gell, meanwhile, has worked with brands including Animal and Red Bull.
"The new structure brings a more robust and structured way of working to the studio. I'm looking forward to the four of us working together as a team and being a stronger creative unit," said Phillips.
The Leeds business has 65 staff of which 22 are creatives and turns over £11m+.