24 May 2013
Moutsopoulos joins Clear Presentations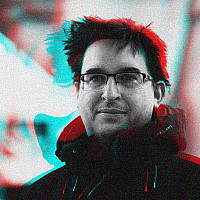 Clear Presentations has appointed Dino Moutsopoulos as its new business development manager.
He's previously been commercial development manager at Age UK and business development manager for Don't Panic as well as chair of Musicians without Borders UK.
"I'm delighted to be joining such an innovative and successful company as Clear Presentations. Few events firms in the north can boast such a strong array of services and a client list such as Clear's," he said.
"I am especially excited about the role as now is a great time to build on Clear's twenty year history and I look forward to being part of is future success"
It's the second appointment in the matter of weeks for the Didsbury-based firm, which a fortnight ago brought in former Pannone designer, Charlotte Townley
"We are very excited that Dino is joining us to help lead our business development function. His ability to build strong client relationships and his commitment to quality customer service makes him a great addition to our team," added Clear Presentations' managing director, Barry Hardman.