28 June 2016
Former Asda executive joins US fashion giant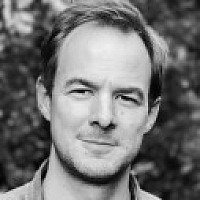 Former Asda marketing director Chris McDonough is to move to the US to take up a role with fashion retailer L.L.Bean.
McDonagh spent two years at Asda before leaving in a management reshuffle in January 2015, having previously been marketing director at Molson Coors and Muller. He went on to Homebase before departing following Westfarmers' acquisition of the retailer.
He will take on the newly created role of chief brand officer at Maine-based L.L.Bean, and will oversee all marketing, e-commerce, brand and business-to-business communications alongside international plans.
Chris McDonough
He will report to chief executive Stephen Smith, a former chief customer officer at Asda.
Smith said: "Chris is recognized in the industry as an exceptional marketer and builder of brands. Where Chris has gone, stellar business results, strong brand clarity, well-developed teams and powerful customer relevance have followed.
"I hired and worked with Chris in the UK at Asda, and he stands out as one of the best marketers and leaders I've ever had on one of my teams. He is inquisitive, smart, thoughtful and fun."
McDonough said: "I've admired L.L.Bean for some time and share the values it holds dear. The promise it makes its customers of giving them a fair deal, and the guarantee that everything it produces is designed to last, are principles many retailers have forgotten.
"So when Steve approached me about this exciting opportunity it didn't take me long to make up my mind. I'm extremely proud to join the team and can't wait to get started."