05 February 2016
Press Association's Ziegler signed up by The Times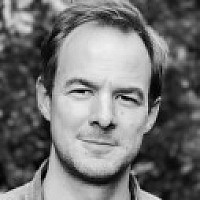 The Press Association's chief sports reporter, Martyn Ziegler, has left to take up a similar role at The Times.
Ziegler, who was previously based out of PA Sport's headquarters in Howden, East Yorkshire, will cover sports politics and investigate for the newspaper.
Martyn Ziegler
He begins his new role on February 22nd ahead of FIFA's presidential election on February 26th.
The move brings a 20-year stint at PA to an end for Ziegler, the last 16 as chief sports reporter.
He began his career on the Hull Daily Mail in 1991, becoming news editor before joining PA.
"It is an absolute privilege to be joining such an outstanding sports team at The Times," he told sportsjournalists.co.uk. "We have just had the most incredible year for sports news, it shows no sign of slowing down and I can't wait to get my teeth into some stories.
"I've had close to 20 enjoyable years at PA and have huge respect for everyone there. I've admired The Times from afar for many years, now I have the opportunity to report for the paper that I relish reading every day."