22 February 2016
Monday Moves: Warrington Borough Council, Business Growth Hub, The Market Creative, PushON and more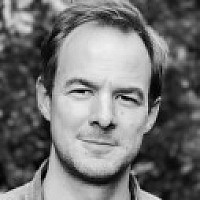 A number of new opportunities were added to our jobs board over the past week - we've collated them below:
Warrington Borough Council has a raft of opportunities in its comms department this week.
It's looking for a Communications & Media Manager who will support the council's move to digital first and will be responsible for the implementation of its communications strategy.
There are also roles for a Senior Internal Communications Officer, Senior Media Relations Officer, Media Relations Officer and two Communications Officers positions.
The Business Growth Hub in Manchester is searching for a Head of Business Marketing who will lead its client engagement and high profile events programme.
iProspect has an opening for Senior Operations & Delivery Manager who will manage the delivery of creative and rich media projects within its creative team.
It's also looking for a Content Marketing Assistant (SEO) on its Graduate Scheme 2016.
Leading care service Right at Home UK is after a Business Performance Manager who would be a key part of its management structure and would be "pivotal" in strategic planning.
Epiphany is looking for a Senior Telemarketer who will focus on new business development; candidates should have substantial experience in a similar role elsewhere.
The Market Creative is looking for an experienced Planning Director who will be proficient in research approaches and will be actively involved in creating new business opportunities.
Home has an opening for a Digital Media Executive to look after clients' paid digital media needs; implementing and managing successful online media campaigns across PPC, display and native advertising.
You'll be involved in everything from research, strategy and planning, right through to delivery and you'll have the autonomy to grow your own campaigns. There's also opportunity to build direct working relationships with your clients too.
PushON has a number of positions this week: Sales Support Executive, Internal Marketing Executive, Paid Media Executive and Content Marketing & Outreach Executive.
Finally this week, WMG has an opportunity for a PPC Account Manager, while Interact Intranet is looking for a Frontend Web Developer who is well versed in mobile responsive web development, PHP and WordPress, including CSS, HTML and JavaScript (or JQuery).
For all latest opportunities, see our jobs board or follow @prolificjobs.