22 January 2016
Northern Soul appoints sales and marketing manager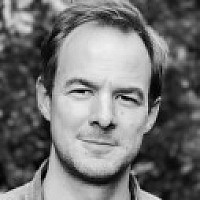 Northern Soul, the culture and enterprise webzine, has appointed a sales and marketing manager.
Rachel Brydon
Rachel Brydon has spent her career working on behalf of Manchester, with 12 years as membership manager at Marketing Manchester and then CityCo, Manchester's city centre management organisation.
She has worked on projects including Manchester's Tourism Awards, Dig the City and Chinese New Year celebrations.
The webzine says the newly created role will be an "integral part" of its planned expansion during 2016.
Brydon said: "I am really excited to be joining the team at Northern Soul. In a short period of time, Northern Soul has established itself as a leading website in the North of England. I look forward to helping it grow during 2016 and beyond."
Northern Soul, which was founded by former Times journalist Helen Nugent in 2013, now numbers more than 60 contributors including professional journalists, arts professionals, multimedia specialists and photographers.