26 October 2015
Williams & Glyn appoints marketing director as it prepares for 2016 launch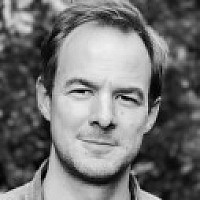 Royal Bank of Scotland has named the new marketing director for its Williams & Glyn spin-off, which is due to relaunch in Manchester next year.
Jason King is currently on gardening leave from GE Capital, where he has held a number of senior marketing roles over the past seven years.
Jason King
Before that he was marketing director for Barclaycard in Europe.
He is due to join Williams & Glyn on January 4th, reporting to chief executive Jim Brown.
"I know his insight, experience and expertise will be invaluable to the bank we are creating," said Brown.
"He will be an integral figure in building the bank and his appointment is another important milestone towards launching Williams & Glyn next year."
RBS has been forced to divest itself of 308 branches in England and Wales and six NatWest branches in Scotland.
The Williams & Glyn logo
These branches will be relaunched under the revived Williams & Glyn brand next summer and listed on the stock market in Q4 2016.
RBS currently employs hundreds at its 140,000 sq ft building on Deansgate in central Manchester, and the city will be the head office for the new bank.
We're awaiting confirmation from RBS that King will himself be based out of Manchester, but the bank is currently advertising a number of roles within marketing and digital that will be based there.
King said: "I am looking forward to playing my part in building a new UK bank that will start to appear on the UK high street again from next year. It's a huge privilege to be involved in launching a bank that has a rich and proud history dating back to the 1700s."