01 September 2015
Lancashire Life's Stephens takes commercial manager role at Prolific North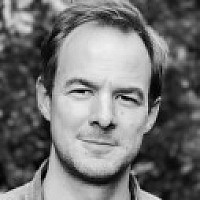 Lindsey Stephens, the former sales manager at Lancashire Life magazine, has been appointed commercial manager at Prolific North.
Stephens had spent four and a half years with the UK's biggest selling county magazine, which is published by Archant Life. In her role as sales manager she oversaw a team of six sales people working across both print and digital.
Previously, she has worked for CBS Outdoor, Getty Images and Hearst.
Lindsey Stephens
Her new role will see Liverpool-born Stephens take charge of recruitment advertising at Prolific North.
She said: "I'm delighted to join Prolific North. Having been a keen reader of the site and a regular attender of its events, I know the high regard with which the brand is held and I'm looking forward to playing a key role as it moves to the next level."
Publisher Nick Jaspan added: "We were very pleased to receive a number of high quality applications for this role, and we're delighted that Lindsey has agreed to join us."
In the two and a half years since it launched, Prolific North has established itself as the best-read title for the creative, marketing and media sectors of the North.
The site - incorporating news, features, exclusive research reports and other initiatives - is now read by over 56,000 unique visitors a month, with a Twitter community of over 33,000 (across three Twitter accounts) and over 19,300 newsletter subscribers.
This year has already seen the sell-out staging of the Prolific North Awards and the Northern Digital Awards, with the Northern Marketing Awards set to be another success next month.
And over 40 companies have already signed up for our inaugural exhibition, ProlificNorthLive, which is shaping up to be the largest ever single gathering of senior creative, media and marketing industries personnel outside London.