10 August 2015
One Manchester appoints head of marketing and communications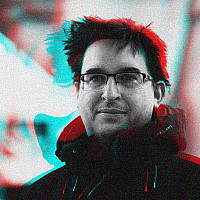 Housing association, One Manchester, has appointed Shelley Kemp as its new head of marketing and communications.
Kemp joins from Speedy Hire in Merseyside, where she's spent eight years, initially as head of marketing and then head of corporate responsibility.
"I'm delighted to join the team at One Manchester; it's a unique organisation that goes far beyond its core purpose as a social housing provider. I'm looking forward to helping the organisation tell the stories that really matter within its communities," she said.
"With its ambitious growth plans, I also think One Manchester is strongly placed to deal with recent policy changes and step up to the challenges that face the UK housing sector. I'm really looking forward to playing a part in this and helping to shape the company's future."
The organisation was formed earlier this year, following the merger of Eastlands Homes and City South Manchester and manages a portfolio of 12,500 houses in south and east Manchester.
"Shelley brings a wealth of experience with her and will be a great asset to the One Manchester team.  With Shelley on board we are now strongly placed to develop our partnerships with existing stakeholders, as well as forming new networks for the business," added Dave Power, chief executive of One Manchester.
"There will also be a number of high profile campaigns to deliver in the coming months as we continue to grow the business and meet the needs of a constantly evolving sector."
Kemp will be responsible for internal and external communications and marketing at the organisation.