23 June 2015
Yorkshire attraction appoints new marketing manager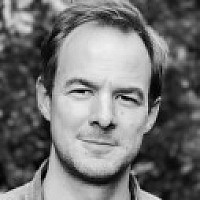 Magna Science Adventure Centre has appointed a new marketing manager as part of its corporate team to lead on commercial development and new partnerships.
Dan Tupling joins the Rotherham-based attraction after running his own events company.
Dan Tupling
He said: "I'm delighted to be joining Magna, and it's a really exciting time to be coming on board.
"There is a lot of untapped potential on the commercial front and we are hoping to develop new partnerships which benefit the organisation."
Magna, which is based in the former giant Templeborough steelworks, close to junction 34 of the M1, has conference facilities which can accommodate up to 5,000 people.
It also has more than 100 hands-on exhibits designed to explore the four elements of air, water, earth and fire.