04 June 2015
Branded3 promotes Grice to CEO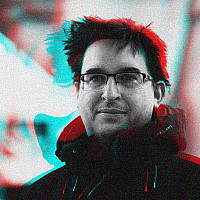 Tim Grice, the director of search at Branded3 has been promoted to the role of CEO.
He's been at the Leeds agency for the last 5 years, playing a key part in its growth and transition since it was acquired 2 years ago by marketing group, St Ives.
"The change has been planned for two years now so it's very much part of the succession planning we talked about even before the acquisition. We've made great progress over the last few years but after 12 years in the role it's time to pass the reins onto the next management team lead by Tim," said current CEO and founder, Vin Chinnaraja.
"Tim has been with the business for over 5 years now and is highly regarded by the team, clients and also the wider industry so I am confident that the business couldn't be in better hands moving forwards"
Chinnaraja will now move into a more strategic role as the company's chairman.
"It's been an amazing 5 years for Branded3; we've seen solid growth and developed an exceptional reputation within the industry. Much of this is down to our passion for being experts and delivering real results for clients," added Grice.
"I'm excited to be able to pick up these solid foundations, working with the management team to continue our industry leading work and capitalise on growth opportunities."
The agency employs 70 staff in Leeds and London.