11 May 2015
Monday Moves: Liverpool Vision, Hebe Works, Realtime UK, Active PR and more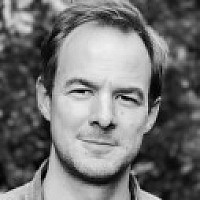 A number of new opportunities were added to our jobs board over the past week - we've collated them below:
Liverpool Vision is looking for a Digital Marketing Manager to provide "leadership and direction" across a range of brands, projects and campaigns.
You'll be overseeing all content published on its digital and social channels, as well as leading on UX/UI and analytics.
In Leeds, Hebe Works - the media and technology company behind The City talking and the Leeds Data Mill - has an opportunity for a Web Developer.
It's looking for someone with "demonstrable experience of collaborating in a highly creative environment", as well as experience in JavaScript + JQuery, CSS3, SASS and APIs.
RealtimeUK is after a Marketing Manager who will be in charge of planning and developing the Manchester and Lancashire studio's marketing strategy.
At least two years in a similar role is required, and the job could be based in either Westby or Manchester.
Property specialist Active PR is looking for a PR Account Manager who will have a choice of location - at a client base, in its Wirral office or at home.
You will need to be a qualified journalist with a minimum of four years' agency or media experience.
WRG has an opening for an Exhibitions Project Manager who will work with its clients to create "unforgettable" exhibitions.
The successful candidate will take responsibility for the production and execution of projects from inital concept to client delivery.
Havas Lynx has a vacancy for an Artworker ideally with print experience who is now looking for more digital activity.
Don't Panic, the Ramsbottom-based events agency, is after a Junior Web Developer who will be working on clients such as JustGiving.com, the NHS and, indeed, Prolific North.
Carbon Creative is looking for a Digital Account Executive with at least six months' experience, while One Marketing Communications needs a Digital Account Executive with at least two years under their belt.
Finally this week, Dentsu Aegis has an opening for a Display Media Manager and Nuttersons is after a Graphic Design Apprentice.
For all latest opportunities, see our jobs board or follow @prolificjobs.