20 May 2015
Former editor launches PR company after leaving European Parliament role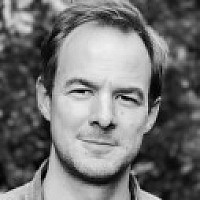 A former editor of The Star in Sheffield is to launch his own PR company after stepping down from his role as the Conservatives' head of media in the European Parliament.
John Furbisher, who edited the Star for two years until 2011 and was previously deputy editor of the Yorkshire Post and editor of the Halifax Courier, is to launch Furbisher Media when he leaves his Brussels-based role in October.
John Furbisher
He said: "This has been a wonderful job. There is probably only politics that can equal the buzz of running a really good editorial team, and political PR has given me the best of both worlds.
"Now I plan to use that experience to offer bespoke services to politicians and organisations through my own company Furbisher Media.
"Part of the work will be providing consultancy to MEPs on an individual basis, but we will also be offering advice on public-affairs and communication strategy to companies and campaign groups."
"I have been looking for the right time to make the move. After a good result in the European elections last year and a spectacular one in the General Election last week, this seemed like a good opportunity to leave on a high."
The new company will have bases in both the UK and Belgium and will offer political PR and public affairs services.