27 April 2015
Monday Moves: Loaf Creative, JAMpr, Finn Communications, USP and more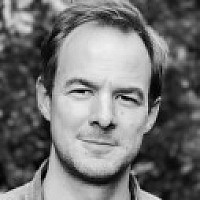 A number of new opportunities were added to our jobs board over the past week - we've collated them below:
Lancashire agency Loaf Creative has two openings on the jobs page this week.
It's looking for a Senior Digital Developer who has at least five years' programming experience and a "passion for experimenting with emerging technologies".
The agency also has a vacancy for a Creative Artworker who will need at least three years' experience and will currently be at junior-middleweight level.
JAMpr has an opportunity for an Account Director who will be leading on national projects for established brands within the beauty, food, leisure, travel and finance sectors.
The successful candidate will be supporting the Manchester agency's MD with a view to having a place on the board.
Still in PR, Finn Communications in Leeds is after a PR Account Manager/Senior Account Manager who must have an interest in B2B and, ideally, experience with FMCG. At least four years' experience is needed.
USP in Liverpool is looking for a Senior Creative who can demonstrate a strong portfolio across both print and digital. You'll ideally have "great illustrative skills", too.
Amaze has an opening for a Midweight Project Manager. You'll be managing mid-size client projects and will have at least three years' project management experience within a consultancy or agency.
Havas Lynx is looking for a Junior IT Support Technician / Junior DevOps Engineer to join its team in Manchester, with duties including the monitoring of software, setting up of web servers and customer support.
It also has a role for a Junior Interactive Developer who has experience in After Effects, Adobe Creative Suite and Final Cut Pro, with ideally an interest in 3D animation and audio.
Finally this week, AMNET Manchester is looking for a Senior Trading Executive to join its team in Manchester.
Don't forget there are also outstanding vacancies from the likes of Manchester Central, Return on Digital, St Ann's Hospice, AO.com, Hidden Creative and Opening Doors.
For all latest opportunities, see our jobs board or follow @prolificjobs.