23 March 2015
Monday Moves: Bury Council, Shackleton PR, Lakestar McCann, Accord Group and more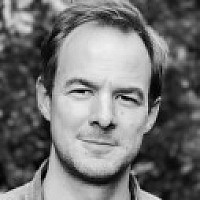 A number of new opportunities were added to our jobs board over the past week - we've collated them below:
Bury Council has a two-year fixed term requirement for a Marketing Officer. A key area of the work will be to raise the public profile of the I Will if You Will programme and promote a behaviour change to Bury women and girls aged 14+.
The ideal candidate will have experience in a similar role.
Shackleton PR, over in Leeds, is looking for a PR Account Manager "who understands that the world of PR is changing" and has a track record of devising and implementing PR campaigns as well as managing accounts and teams.
It also has a vacancy for a Social Media Community Manager who has the "wit, charm and cold, hard communication skills to engage with just about anyone" on a range of networks. You should have at least two years' experience.
Shackleton's parent company, Epiphany, needs an SEO Strategist who will undertake the on-page identification and engagement strategy of potential customers. It says the role would suit someone who has a "history of innovation".
Lakestar McCann is looking for a Client Manager who will be "the most aware person in the agency". Experience within a digital marketing role - preferably within an agency - is required, as is an in-depth understanding of search. It's also after a Search Account Executive on a minimum six-month contract.
Search Laboratory is in need of a Head of Programmatic Display / RTB Advertising to lead it real-time bidding department. The team is a small one at the moment but the successful candidate will be tasked with taking it "to the next level". You'll be given autonomy and freedom to do just that.
Accord Group, in Manchester, is after an Account Executive/Account Manager. You'll be working with a portfolio of clients to find the best advertising solution for their sector needs, be it press, digital, radio, television or outdoor.
Stickyeyes is looking for a Head of Design & Development who has plenty of experience leading a team of designers and developers. The Leeds agency is also in need of a Digital Designer who is definitely not a "run-of-the-mill mac monkey". A minimum of three years' experience is required.
Nuttersons is on the hunt for new apprentice "nuts" - and how about this for an application process: draw yourself as a nut, send it to Nuttersons on Snapchat and then share it on Twitter using the hashtag #ShowUsYourNuts.
Finally this week, Havas Lynx has a role open for a Junior Interactive Developer, based in Manchester.
For all latest opportunities, see our jobs board or follow @prolificjobs.