09 February 2015
Monday Moves: Weber Shandwick, Delineo, Edit19, Studio Jo and Co and more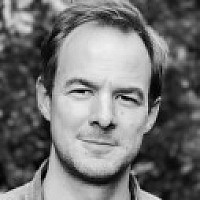 A number of new opportunities were added to our jobs board over the past week - we've collated them below:
Do you possess a great mind? You could be in luck then if you fancy a career with Weber Shandwick.
The global PR agency is looking for people "of all levels" to work at its Manchester office. You'll be working with leading brands and must have a solid understanding of B2B and/or consumer accounts.
Delineo is after a Deputy Creative Director to join its 50-strong team. You'll already be a Senior Art Director with a good deal of agency experience and will be looking to take the step up.
Edit19 is looking for a "highly motivated individual" who can take up the position of Client Services - Sales and Marketing/TV and video. The role will involve lead generation, developing client relations and company marketing, and you must have at least a year's experience.
Studio Jo and Co, a small creative agency in Liverpool, is looking to recruit a Designer who has between two and five years' experience working in a studio. A complete understanding of CS Suite is taken as read and great attention to detail is key.
If you're a designer who'd rather be based in Manchester, Whale Marketing has a Graphic Designer role going. You'll need a year's experience.
One Marketing Communications has two opportunities. It needs a Senior Account Manager - Brand Team to work on a "challenging mix of accounts", and is also looking for a PR Account Manager with at least two years' experience.
Epiphany in Leeds has an opening for a Media Manager who is digitally savvy with a strong background in traditional and/or online PR. You'll be managing a team of three. It's also looking for an Account Executive.
Harrogate-based WebMarketing Group (WMG) is the "fastest growing SEO agency in the UK" and would like to hire a Technical SEO Account Manager. The ideal candidate will have proven experience in successfully managing multiple SEO campaigns and achieving results, among other qualities.
Carbon Digital is looking for a Senior VFX Art Director to head up its team in the heart of MediaCityUK. It's looking for an experienced Visual Effects Artist who is capable of directing and managing the art team and on-going pipeline of work.
Lakestar McCann is after a PPC Account Executive while Think Publicity in Liverpool needs a B2C Senior Account Executive with at least a year's experience and a "stellar" contacts book.
Finally, there's another raft of jobs on offer at various agencies within the Dentsu Aegis Group, including Creative Strategist, Senior Media Executive, Client Services Media Assistant, Broadcast Media Assistant (Graduate), Senior Digital Media Executive – Edinburgh Office, Digital Media Executive, Senior Trading Executive and Media Executive.
For all latest opportunities, see our jobs board or follow @prolificjobs.