05 January 2015
Monday Moves: British Cycling, Fatsoma, Tecmark, Epiphany and more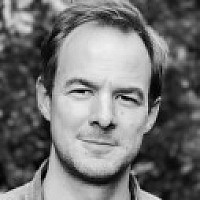 This week we've put together a summary of all new jobs from over the Christmas period.
British Cycling has an "exciting opportunity" as a Senior Marketing and Communications Officer, working within its Coaching, Education and Development department. The role is intended to "contribute significantly" to driving membership growth.
Havas Lynx needs a Marketing Manager who has knowledge and experience of web development, SEO, analytics, social media and more. The Manchester-based agency is also looking for an Account Director who is a "skilled relationship developer", as well as a Digital Account Manager, Creative and UX Architect.
Peppermint Soda has an opening for a "versatile" Creative Designer who can work across branding, packaging, digital and video as well as creative stunts and events.
Fatsoma is looking for anyone from graduate level up for a Sales Representative role. Full training will be provided.
HGA Creative is after a Motion Graphics Designer with a "keen eye for detail and a passion for creativity".
Tecmark needs a Web Content Co-ordinator to be based out of its new office at Liverpool Innovation Park. You'll be working with the Product Director to launch an SME website and deliver ongoing content solutions for a new client base.
Back at its main office in Manchester, the agency has a number of vacant roles including Junior Front-End Web Developer, Front-end Web Developer, Finance Assistant/Bookkeeper – Part Time with Flexible Hours, Trainee Content Marketing Executive, Marketing Executive, Digital Designer and Digital Project Lead.
It's also looking for a Content Marketing Campaign Manager and Content Marketing Account Manager.
Blackmagic Design needs a PR Executive (EMEA) who can support the implementation of the EMEA PR plan as well as its day-to-day press office function. Three years' experience is required.
Another agency with a number of New Year vacancies is Epiphany over in Leeds, who have openings for a Senior Telemarketer, Senior Account Manager, PPC Analyst, Front End Developer, Digital Media Executive, Junior Digital Media Executive, Front End Web Developer (Contract), Junior Content Writer and Senior Interactive Designer. Headcount at the agency has recently risen to 150.
Finally, events agency Don't Panic is looking for an Event Management Intern.