09 December 2014
Swann swoops into Mando Group as creative director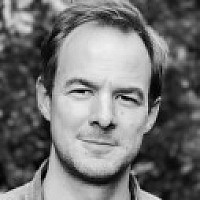 Steve Swann has left McCann Manchester to join Mando Group as its new creative director.
Swann moves to the Liverpool agency after a year at McCanns, where he was digital integration director.
Steve Swann was previously at McCanns
He's previously worked for a number of agencies including KMP Digitata, Ninethirty Creative and Amaze. He's also worked with Mando as a consultant.
His new role will see him heading up "experience design" across the company, with responsibility for defining and shaping brand strategy for customers.
Ian Finch, Mando's MD, said: "We've been looking for the right opportunity to bring Steve into the business for a few years now but it's only now that the timings have worked out. We've secured several exciting brands over the last few months and I'm confident Steve is the perfect addition to build up our creative strength and help me drive ambitious growth plans."
Swann added: "I'm really pleased to be joining Mando. I've known Ian and Jonathan for many years and it's great to finally be working as part of the team and with some amazing clients. It's a crucial time for Mando and I'm excited to have the opportunity to push creativity and innovation across all departments."