01 December 2014
Monday Moves: Fatsoma, HGA Creative, C21, Click Consult and more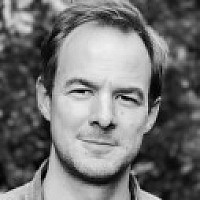 This week we've put together a summary of all new jobs from the past week.
Online ticketing company has a number of new opportunities at its base in Manchester's Northern Quarter.
The company has 23 full-time staff and it is looking to hire five more. First up it needs a Wordpress Developer to join its existing tech team and help to develop and maintain sites on the Wordpress platform.
It's also looking for a Data Administrator to join its sales team - someone to set up the leads for its account executives - and it is also after a Digital Marketing Executive to take "complete ownership" of its paid media channels, including Facebook Ads, re-targetting, Google PPC and display.
There are also a couple of vacancies in its sales department, including an Account Manager North West with at least two years' experience and a Sales Development Representative.
Another company with a plethora of available roles on the job board this week is HGA Creative. The video production agency is on the lookout for an Events Producer with at least four years' experience in the conference production industry.
HGA ideally wants to speak to candidates "with a proven track record of developing client relationships and delivering projects up to £250k budget".
If you're hoping for something a bit more flexible, HGA also has a couple of openings for Freelance Event Producers - and undergraduates are welcome to apply. The Manchester agency also has a need for a Freelance Web Developer.
Elsewhere, C21 is after a Senior Account Manager who is "not just bright, brilliant". You'll have a "multi-disciplinary skill set including digital" and will know how to "think creatively and write great briefs".
Click Consult has a role going as a Business Development Manager who will be responsible for "acquiring new accounts using a consultative sales approach". The successful applicant will have the chance to achieve "uncapped commission", and must have previous experience in a sales role.
The Cheshire agency is also looking for an Account Manager to be responsible for a portfolio of up to 15 existing clients based across all industries.
Elsewhere this week, UKFast is searching for a Marketing Executive - with up to £35k on offer dependent on experience - while Mondiale Publishing is looking to hire a Junior Web Developer.
For all latest opportunities, see our jobs board or follow @prolificjobs.