24 November 2014
Hayley Smith appointed editor of the Warrington Guardian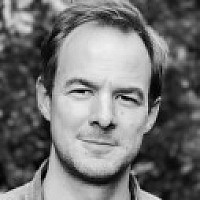 Hayley Smith has been appointed the new editor of the Warrington Guardian.
Smith, 37, has worked for publisher Newsquest for over 15 years having started as a trainee reporter at the Northwich Guardian in 1999.
She's worked in a variety of roles including chief reporter, sub editor and features editor, as well as deputy editor for both the Mid Cheshire and Warrington Guardians, and most recently was the Guardian's multi-media editor as well as editor of the Runcorn & Widnes World and Leigh Journal.
New editor Hayley Smith
She said: "It is a real privilege for me to edit the Warrington Guardian, not only in terms of our printed newspapers but also our rapidly expanding websites.
"There is so much to shout about in our fantastic town – our recent Inspiration Awards are testament to that – and the incredible FA Cup win for Warrington Town is something we can all be proud of."
The previous editor, Nicola Priest, took early retirement in September.
The most recent ABC circulation figures showed that sales of the Guardian last year fell 14.3% to 20,053.