03 October 2014
Rob Weatherhead leaves Mediacom for Tecmark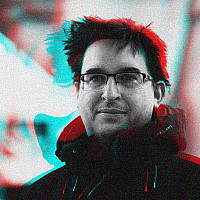 Rob Weatherhead, who's been leading Mediacom's iLab division for the last 4 years has joined Tecmark as operations director.
He will now oversee the Manchester agency's multi-screen marketing campaigns.
"Tecmark has enjoyed some brilliant successes so far and has expertise in mobile and multi screen digital marketing that are way ahead of most agencies out there, couple that with its in house developed Miribase multi-screen ecommerce platform and the future looks incredibly bright," he explained.
"Since hearing about the agency's plans for development in the market, I've been really excited about getting on board. I'm really happy to be a part of what's going to be a really exciting time for Tecmark."
During his time at Mediacom, Weatherhead took its iLab division from just 7 employees to more than 80. Prior to that he spent 7 years at Latitude Group, setting up its partnership with BT.
"Rob has over a decade of experience working in the digital industries and his experience will be invaluable for us as we look to capitalise on all of our multi screen and digital marketing expertise. We've had a great year so far and our plans for Tecmark's development and growth are big. It's a significant boost for us to have Rob on board to help us deliver against our plans," added Tecmark managing director, Richard Heyes.