16 September 2014
New Cheshire East Council comms head drafts in heavyweights Trevor Green and Steve Brauner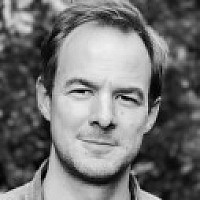 Beverley Walkden, the new head of communications and media at Cheshire East Council, has added industry heavyweights Trevor Green and Steve Brauner to her team on an interim basis.
Manchester-born Walkden, a former print and TV journalist, beat 40 applicants to the job at the North West's third largest unitary authority.
Steve Brauner
She takes up the new post of corporate manager communications and media having worked for three years in the authority's press office as a media relations officer.
Previously she spent six years as a producer and on-screen journalist for Channel M in Manchester.
She said: "I am absolutely delighted to be taking up this new post and am very thankful to the people who supported me as it's not always easy being the internal candidate.
"My first task has been to recruit some really great people who are highly respected in their field and the team is already delivering some impressive results."
Trevor Green
Those recruits include former Granada reporter and presenter Trevor Green and former Crain's Manchester Business editor Steve Brauner, who are both interim media relations officers.
Green spent 19 years at Granada before leaving in 2006 to focus on media training and corporate films under the umbrella of his own company, Vision Impact.
He told Prolific North the opportunity "came out of the blue" but that he was "very happy to be back at the frontline of politics and journalism".
Brauner, who also also edited the North West Evening Mail and Lancaster Guardian, has spent the last two years working as an editor for management consultants Collinson Grant in Manchester.
It's understood that the interim appointments are initially for a six-month period, but could be extended.