29 September 2014
Monday Moves: BBC, Weber Shandwick, Lakestar McCann, Waxwing, Time Inc and more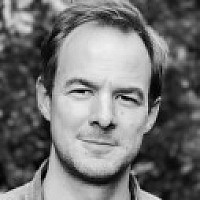 Each week, Monday Moves collates all the recent job-related news on Prolific North, as well as running through all the new opportunities on our job board. 
In a busy week for job moves, the former Online Ventures Group commercial director has joined Tunafish Media, Leeds-based Boutique launched a PR offering with the appointment of Sarah Gough and Carousel PR added a senior account manager.
The BBC made a quartet of senior news appointments and promoted Dan Roan to the role of sports editor.
Manchester Digital promoted Katie Gallagher to managing director - and we spoke to her about her plans.
Ian Patterson
Jockey Club Racecourses turned to Everton and Manchester United for its two new appointments, McCann Manchester has a new head of broadcast and Discerning Digital founder Ian Patterson has moved on.
On the jobs board, there are two Marketing Executive positions going within the BBC Childrens department this week, one permanent and one fixed for a 12-month contract.
Both roles require experienced marketing professionals to work in-house and through agencies to deliver a "coherent, consistent brand marketing experience" for audiences.
The Market Creative is looking for a Business Development Manager who'll be able to work with senior management to "align sales strategies and solutions". An agency background is required.
Weber Shandwick Manchester has opportunities for an Account Manager with at least three years' experience and an Account Executive with at least a year under their belt, and One Marketing Communications is looking for a PR Account Manager with at least two years.
Over at Lakestar McCann, there's an opening for an SEO Account Manager who will be working with its client service team to come up with campaigns and strategies to fit client objectives. SEO experience within an agency is preferred.
Cheshire agency Waxwing Marketing is after a Lead Designer who can demonstrate a "passion for typography, layout and print production".
Time Inc, formerly IPC Media, requires somebody for the "pivotal" role of Strategic Business Development Manager/ Director. You'll be part of the management team and will work on a patch spanning "Devon to Scotland", although the position is based at the Manchester office.
Havas Lynx has four vacancies this week - Planner (based in either London or Manchester), Creative, Art Director and Copy Writer.
HGA Creative is looking for a New Business Exec who will be responsible for researching and contacting prospects in target companies. You'll report to the Head of New Business.
Finally on the jobs board this week, PushON needs a Junior Online Marketing Consultant with "a passion for all things digital".
For all latest job opportunities, see our jobs board or follow @prolificjobs.