15 September 2014
Monday Moves: BBC, Lakestar McCann, Stickyeyes, Epiphany, Paver Smith and more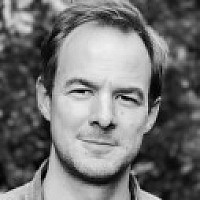 Each week, Monday Moves collates all the recent job-related news on Prolific North, as well as running through all the new opportunities on our job board. 
Harrogate-based agency Appeal is hiring a number of new staff after a "remarkable period of new business".
It's secured national and regional contracts for five new clients as well as contract extensions for three existing clients.
Formisimo has been recruiting
Manchester agency Corporation Pop has brought in three new staff, Madhouse Associates has a new senior account manager and analytics start-up Formisimo has increased its team to nine.
Regional publisher Local World has a new digital product director, Richard Frost has left Insider Media to join PR Agency One and Liverpool-based Shop Direct has a new head of PR.
On the jobs board this week, we'll start with a couple of great-looking opportunities at the BBC.
The broadcaster is after an Executive Producer, CBBC Productions Interactive for its Children's department. You'll report into the head of CBBC Productions and will be responsible for the "development and production of innovative multiplatform content". A track record in leading large teams is a must.
There's also a six-month opening for a Media Manager to work in its BBC Information and Archives department.
Lakestar McCann is looking for a PPC Account Manager to work on campaigns for a portfolio of clients.
Up in Chorley, The Write Angle needs a PR Senior Account Executive/Junior Account Manager with at least two years' experience, preferably on B2B clients.
In Leeds, Stickyeyes has a vacancy for a Digital Designer who can work alongside its designers, developers and creative leads and take projects from brief to completion. A "perfectionist" would make the ideal candidate.
Another Yorkshire agency, Epiphany, needs a Senior PPC Analyst with "extensive experience" managing PPC campaigns in competitive markets.
Paver Smith in Liverpool has an opportunity for an Account Manager to work on accounts in sectors including wealth management, property and accountancy.
And One Marketing Communications has openings for a PR Account Manager with at least two years' experience as well as a Social Media Apprentice.
All latest opportunities can be found on our jobs board.