05 September 2014
Manchester Airports Group appoints external comms director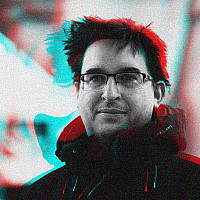 Jonathan Oates, the former managing director of the corporate team at Red Consultancy is to join Manchester Airports Group (MAG) later this month.
He's been appointed as external communications director and takes responsibility for raising MAG's profile  and managing its reputation regionally, nationally and internationally.
Oates will also manage its 4 press offices at Manchester, London Stansted, East Midlands and Bournemouth.
"MAG is at a fascinating time in its evolution and communications will play an increasingly significant role in supporting the ongoing growth of the business," said Oates.
"I am delighted to be back in-house and working in a sector which I have had a longstanding passion for. There can't be many companies in the UK that are so firmly placed at the centre of so many interesting issues affecting such a wide variety of audiences."
Oates was director of communications at Betfair for 2 years, before founding Oates & Partners in March 2013. Since December last year, he's been at Red Consultancy.
At MAG he'll report to corporate affairs director, Tim Hawkins:
"I'm really looking forward to Jonathan coming on board to lead our external communications team.  Jonathan's experience across a range of industries will make a huge contribution to driving the MAG business forward."
He takes up the position on September 15th.