04 August 2014
Monday Moves: Stickyeyes, The fresh Group, PPS Group and many more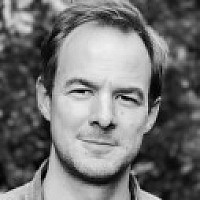 Each week, Monday Moves collates all the recent job-related news on Prolific North, as well as running through all the new opportunities on our job board.
All change in some senior marketing positions in the North last week.
In Leeds, first direct's head of marketing left after more than a decade at the bank, while in Manchester, Alastair Pegg is the brave man now responsible for marketing at the Co-operative Bank.
Regional publisher Newsquest has made a senior hire as it carries through a significant programme of digital development, and UTV Media in Warrington has a new commercial development director.
Martin Green is to lead Hull 2017
The man behind the London 2012 opening ceremony, meanwhile, is to lead Hull's City of Culture programme in 2017.
In agency land, Turn Key in Leeds took its total staff numbers up to 48 with another two hires, while Tecmark added six new staff and ICE Creates took on an innovation specialist.
Manchester's mmadigital has installed its first managing director, Newcastle's O PR has a couple of new signings and Tonik in Sheffield has brought in two designers.
Good news at Newcastle e-commerce company Visualsoft last week, as it's now looking to create 50 jobs over the next year after an MBO.
And Yorkshire Business Insider will soon be looking for a new editor after Richard Abbott announced a move into PR.
Are you creative, digitally savvy and, most importantly, fluent in German? Then you'll be in with a very good shout of getting a job at Stickyeyes, which needs a Native Level German Speaking Digital Marketing Executive.
You'll join the Leeds-based team of over 120 and be charged with producing high quality editorial, visual and video content.
The fresh Group in Cheshire has a couple of opportunities for lovers of events. It needs both a Senior Account Manger / Event Producer and an Account Manager / Junior Event Producer.
There's also a rare part-time role going for a Marketing Executive (Energy & Infrastructure) at PPS Group in Manchester. You'll be tasked with developing and delivering a marketing and new business strategy using a multi-channel approach.
Elsewhere, a "leading digital social agency" needs a Business Development Manager ready to work with large blue chip companies around the world.
A PR agency in Manchester's Northern Quarter requires a SEO Manager/SEO Director who can work alongside its in-house team of ex-journalists, bloggers and trained copywriters.
One of the UK's "fastest growing consumer finance businesses" would like a PPC Marketing Manager with the autonomy to grow and develop in your own way. You'll have over two years of PPC experience. There's also a SEO Account Manager role at an agency in Yorkshire.
A "UK utilities powerhouse" is recruiting an Online Communications Manager. Responsibilities will include its website, social media and the management of an online comms team.
Still in comms, a charity in Cheshire needs a Communications Officer who can assist in the planning of a multichannel marketing and communications strategy.
A Junior Marketing Manager is wanted by a technology company in Manchester, while one of the "fastest growing digital agencies in the country" needs a Digital Account Manager to chase down new business.
A host of new PR openings this week - a "brilliant boutique agency" needs a PR Account Manager, an agency in Leeds is after an Account Manager, an international consultancy in Manchester wants a new PR Account Manager FMCG/Consumer and there's a job available for a PR Account Manager Corporate.
Finally this week, a Cheshire agency has an opportunity for a Middleweight Designer/Artworker and there's a role going as an Events Producer in Manchester.
For all latest opportunities, see our jobs board.