18 August 2014
Monday Moves: BBC, IPB Communications, GovToday, Truth PR and more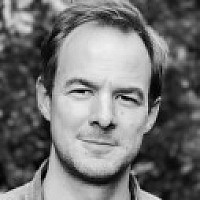 Each week, Monday Moves collates all the recent job-related news on Prolific North, as well as running through all the new opportunities on our job board.
YourTV Manchester provided the main jobs news of the week, revealing to Prolific North that it would begin a recruitment drive for 50 roles in the autumn.
Most of those roles will relate to programming although there will also be opportunities in sales and IT.
Appointments-wise this week, a familiar face in the shape of Nick Brooks-Sykes will be returning to the North West to take up a new role at Marketing Manchester.
Adrian Pearson
The Journal's political editor Adrian Pearson has moved to The Yorkshire Post to become its new political editor, John Bills has been confirmed as the MD at Johnston Press and Scott Taunton has been promoted to COO at UTV Media. John Dash, meanwhile, has left his role at Bauer Yorkshire.
Liverpool's Agent Marketing has a new communications executive, Lancaster's NuBlue has added two new staff and MotionLab has a couple of new designers.
On the jobs board this week, the BBC is offering up to £55k for Software Engineers to work on TV platforms at MediaCityUK. Experience in at least two of Java, JavaScript, ActionScript, MHEG and Ruby is required.
"No egos, no show boaters and no clock watchers" are wanted by IPB Communications for its Senior Consultant position. A background in newspapers would be an advantage.
The Manchester-based agency also has an opportunity for an Account Executive, and your chances will be improved by being a self-starter and flexible with your work hours.
Truth PR is looking for a PR Account Manager or Senior Account Manager with experience required in the housing, property, community and consumer sectors.
Over in MediaCityUK, publisher GovToday has a Media Sales role with the opportunity to earn up to £90k. An interest in technology, health and social care, finance or sustainability is preferred.
Looking to develop your skills as a developer? There's a Junior Front End Web Developer role going where you'll be working alongside designers, developers and project managers. Those looking for a shorter contract may be attracted by the opportunity for a Freelance Front End Developer at a Leeds technology company, and there's a six-month Front End Developer role within a "market-leading" leisure business.
One of the UK's "foremost" medical comms agencies is after an Account Manager, while a Manchester PR agency with an international FMCG portfolio needs a PR Account Manager and another agency in the city wants a PR Account Director.
There's an urgent opportunity going for a Freelance UX Designer / Architect with a creative agency in Manchester city centre, while there are openings as a Digital Client Services Director with a media agency and Digital Marketing Manager with a law firm.
Elsewhere this week, there's a contract role on offer as a Digital Account Director and a full-time position as a Digital Creative Account Director running a flagship account in the retail space.
There's also a senior Marketing Manager position with a large travel organisation and a top agency is looking for maternity cover on its Marketing Manager - Retail Relationships role.
Finally, a Manchester agency needs an experienced B2B PR Account Manager, a facilities management services company is after an Email Marketing Executive and a creative agency in Manchester needs a PR Account Executive (B2B and consumer).
For all latest opportunities, see our jobs board.