21 July 2014
Monday Moves: Manchester Central, Cameron Wells, Degree 53, Stickyeyes, Sundae and more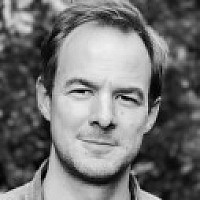 Each week, Monday Moves collates all the recent job-related news on Prolific North, as well as running through all the new opportunities on our job board.  
Trinity Mirror won't be expecting a shortage of applicants for its new vacancy on the MEN - Manchester United editor.
The new role, for which you'll need a "deep knowledge" of both the club and digital publishing, is part of the publisher's switch to a digital-first newsroom.
Kristal Ireland
Appointments-wise this week, Kristal Ireland departed Enjoy Digital to take up a head up social media at twentysix.
Door4 has recruited five new members of staff and is planning to move into London after opening a new office in Manchester, and HGA Creative has added to its senior management team.
Following a 'jobs bonanza' event held back in March, Love has added seven new staff, while Shackleton PR, part of the Epiphany Group, has hired a new client services director.
Alison McLaughlan has moved from Bupa to join One Marketing Communications and Dan Whitehead has taken on new responsibilities at K7 Media.
On the jobs board this week, Manchester Central has two opportunities going. It needs a Marketing and Communications Manager, who will be charged with raising the profile of its portfolio of venues, as well as a Marketing Officer to provide tactical support.
In Sale, Cameron Wells has an opening for a New Business Director to support the agency's "ambitious" growth plans. You'll be part of the senior management team and must have at least 10 years' experience in strategic PR and marketing. Up to £40k plus bonus is on offer.
Degree 53, the Manchester digital agency, is looking for a Project Manager who can work on everything from small native apps to large corporate websites. You'll be based from "brand new state of the art" offices, where there is also an in house canteen, pool and table tennis tables.
Over in Leeds, Stickyeyes needs a Senior PPC Lead who will have responsibility for a team of PPC executives. You'll have at least three years' experience and will be involved in setting up accounts, bid management, optimisation, reporting and strategy.
Sundae Communications has a vacancy for a PR Account Manager to work on film, TV, theatre and creative industries clients. You'll be working with some of the UK's biggest broadcasters and film distributors and will need at least three years' experience.
The Artlab, in Manchester, is seeking a Digital Designer with Front End experience. This varied role demands expertise in the Adobe creative suite and the ability to code in HTML5 and CSS3, as well as experience in the likes of jQuery and Wordpress.
One of the UK's "top communications agencies" in Manchester is looking for a Digital Project Manager with "several" years' experience to work on retail accounts. Prince2 and Agile qualifications are a must.
One of the UK's leading serviced apartment organisations has an opportunity for a B2B Marketing and PR Manager to take the lead on all the company's marketing efforts. Up to £40k is on offer for the right person.
Elsewhere this week, a Manchester agency needs an Account Director - Digital and Social and a "complete digital enthusiast" is required for a Digital Account Manager role at another agency.
On the PR front, there are vacancies for a PR Account Manager Corporate, Account Manager for a Lancashire advertising agency, PR Account Manager FMCG/Consumer and a PR Senior Account Executive (B2B).
See all vacancies on our jobs board.