07 July 2014
Monday Moves: Barclays Design, Arrow Global, Lakestar McCann, Carpe Diem, Galibier and more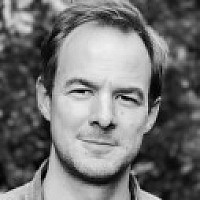 Each week, Monday Moves collates all the recent job-related news on Prolific North, as well as running through all the new opportunities on our job board. 
Internet services provider Metronet (UK), based in Manchester, has announced plans to expand after completing a £45m secondary buyout.
The company, which grew revenues to almost £12m in the last year, currently employs 80 staff and is moving to larger offices at its current base to accommodate further growth.
Karyn Fleeting has joined MediaCom
Appointments-wise, the founder of Tinderbox Media in Yorkshire has joined MediaCom Manchester to head up organic content at its digital division, i-Lab, and a former News of the World journalist is to head up media and crisis communications at Tangerine PR.
Jonathan Lee's appointment as managing director has opened the door for James Higgins to step up to the editor's chair at the North West Evening Mail, and Edit 19 in Manchester has a new producer.
Bauer Radio's reorganisation of its comms team has led to Cat Martin assuming the post of communications director.
On the jobs board, Barclays is assembling a new design team in Cheshire to work on its Pingit service. It's particularly looking for designers with the following expertise: Design Principal, Service & Experience Design (UI/UX), Interaction Design (UI/UX) and Visual Design (UI/UX).
Also in financial services, Arrow Global has an opening for a Content Manager at its Manchester HQ. You'll be responsible for helping drive forward brand, internal communications and media relations activity, and it'll help if you're an accomplished writer with previous experience of the sector.
Lakestar McCann has a couple of good opportunities going - the digital agency needs a Digital Account Director who will work with the delivery teams to ensure clients' objectives are met, and it also has a vacancy for a Link Builder/Offsite Specialist to help build links to client sites.
Merseyside-based agency Carpe Diem has a role for a Senior PHP Developer/Backend PHP Developer with at least three years' experience who will work alongside a front-end developer. Your main expertise should be in Object Orientated PHP development.
Galibier, a new agency in Manchester, is after a PR Agency Account Manager who works "with autonomy and imagination". You'll either be a senior account executive looking to step up or a "seasoned big-hitter".
A B2B/Corporate communications consultancy is looking for an account manager or senior account manager, preferably with at least three years' experience, while in Cheshire an agency is seeking its next "next B2B/Tech PR whizz" and a Lancashire agency has a role for a Senior Account Executive or Account Manager.
An educational organisation in York needs a Senior Marketing Officer. You'll be delivering a programme of targeted communications to increase the number of teaching staff that attend its training courses.
If you're over in Leeds, Faith PR is looking for a PR Account Manager/Senior Account Executive to work on beauty, health, lifestyle, food & drink and hospitality brands. You must have previous agency experience. Back in the North West, there are spots for a B2B-focused PR Account Manager and Account Executive, while a Manchester agency needs a PPC Assistant.
For all latest opportunities, see our jobs board.