16 June 2014
Monday Moves: PushON, JAMpr, Kenyon Fraser, Weber Shandwick Manchester, Modern English and more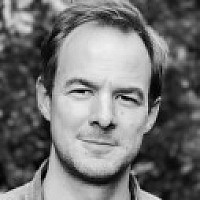 Each week, Monday Moves collates all the recent job-related news on Prolific North, as well as running through all the new opportunities on our job board.  
Shocking news reached us last week that many graduates don't see a job in the creative sector as a "savvy" career move.
But that's less surprising when we read that 97% of those surveyed by the University of Salford do not realise how many jobs the creative sector actually accounts for.
No doubt the university's Create Salford 2014 event will hope to address some of the issues it has uncovered.
Matt Scorer joined Context
Appointments-wise this week, McCann Manchester's broadcast director has left to take up a similar role at Carat Manchester, Cheshire agency Context has hired a media relations consultant and mmadigital has bolstered its PPC team.
Meanwhile Tactical Solutions, the Flintshire-based sales and marketing agency, has installed a new MD and management team to go with its new brand.
On the jobs board, Manchester online marketing agency PushON has four roles available this week. It's after a Digital Project Manager who can manage a team of developers and ensure projects are delivered on time - it'll be useful if you possess skills in Magento, WordPress, Drupal, SEO and GitHub.
A Digital Account Manager with at least two years' experience is also required, ready to work with up to 10 client accounts, and there are further roles for a PPC Executive and a Web Designer. Successful candidates will get 28 days' annual holiday, paid overtime and "convenient" work hours.
Are you a Jammer? That's the question being asked this week by JAMpr, which has a vacancy for a "highly motivated" Account Manager or Senior Account Executive with at least two years' experience under their belt.
Over in Liverpool, Kenyon Fraser is after an account manager with at least three years' experience and two account executives, one each for its marketing and PR teams. An ability to adhere to agency quality procedures will be a necessity.
And don't forget that Weber Shandwick Manchester is looking for a number of new faces - B2B and B2C Account Directors and Senior Account Managers. You'll need at least four years' experience.
Up in Lancashire, MTJ Associates has an opening for an Account Executive who can work on some "high profile" FMCG and B2B clients.
Still on the lookout for a Digital Production Manager is Modern English. You'll have three years' experience and will need to be a "firm task-master" to ensure that "multiple concurrent projects" are managed properly and on time. Up to £40k is there for the successful candidate.
A reminder also about a couple of excellent design opportunities. Ahoy, based just 10 minutes from Manchester city centre, is looking for a Middleweight or Senior Designer with at least four years' experience. You'll be working on "seductive sectors" and don't worry, you won't be "handed crap work".
Over the Pennines in Halifax, INK is after a Mid-weight digital creative who is "passionate about beautiful designs, user engagement and pushing the boundaries". You can expect a competitive salary in return.
Bruntwood needs a "strong and creative" Marketing Executive who can provide support on lead generation campaigns. Previous experience in a similar role is preferred.
For all latest opportunities, see our jobs board.