15 May 2014
My Parcel Delivery invests in marketing team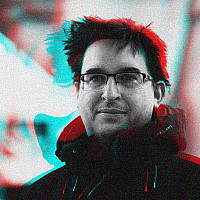 Comparison website, My Parcel Delivery, has appointed a new marketing team.
It comes following a series of investments worth £1.5m from North West firms.
The first appointment is Rhea Wimpenny, who takes up the newly created role of digital marketing manager.
She joins from Think Money, where she's spent the last 8 years, initially as senior marketing analyst and later channel manager. She will be responsible for devising the company's digital marketing strategy, raising brand awareness and running pay per click, search engine optimisation and affiliate marketing.
"There is great potential for My Parcel Delivery to increase its market share among consumers and businesses in the parcel delivery, e-commerce and logistics market and I look forward to bringing new ideas and approaches to help that happen," she said.
Wimpenny is joined by Siobhan O'Grady, who becomes marketing executive. The former online marketing co-ordinator at Cotton Traders will manage online content and email marketing.
"We are now embarking on the next phase of growth, development and technological innovation. The investment received earlier in the year from Praetura Capital and, more recently, from Seneca Partners means we can add to our existing team's expertise by investing in new talent across marketing, customer service and IT," said managing director, David Grimes.
In March, the company hired Oliver Digby from Virgin Media to become its customer service manager.