13 May 2014
Former Interserve comms head joins Acceleris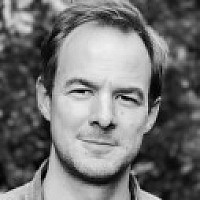 Harrogate-based agency Acceleris has appointed Nigel Charlesworth, the former head of corporate communications at Interserve plc.
Charlesworth joins as senior account director and will lead the agency's construction and property team.
Nigel Charlesworth
He's previously worked in comms roles for companies including Northern Rock, RBS Insurance, Green Flag and Royal Mail.
Charlesworth said: "Acceleris has established a national reputation for the quality of its work for clients and I am enthusiastic to be joining such a talented and committed team. I look forward to playing my part in helping the agency achieve even greater things in the future."
Acceleris, which recently opened a London office, was appointed earlier this year by Severfield-Rowen plc.
MD Peter Davenport said: "We are delighted to have recruited someone of Nigel's calibre and believe that his impressive range of experience and expertise will play an important role in helping the agency achieve its ambitious growth and development objectives."