03 April 2014
Yorkshire Post political editor joins Daily Mirror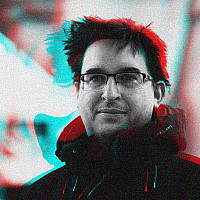 The Daily Mirror is bolstering its political team ahead of the election, with the appointment of Jack Blanchard, the political editor of The Yorkshire Post.
Jack Blanchard
He's also currently the chairman of the Newspaper Conference, which represents political editors and regional lobby correspondents in Westminster.
"Jack is a great signing for the Daily Mirror. In his short time in Westminster he has already shown himself to be a top-class political reporter and proven story getter," said Daily Mirror political editor Jason Beattie.
"He joins one of the strongest political teams in Parliament as it prepares to deliver unrivalled coverage in print and online of the 2015 general election."
Blanchard started his career at the Boston Standard in Lincolnshire, before moving into political reporting at the Worcester News and then the Yorkshire Post in 2009. He's been political editor of the paper since 2012.
At the Mirror he will be political correspondent.