01 April 2014
Tyrrell steps in as interim head of external affairs at BBC North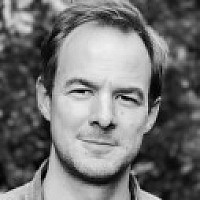 Paul Tyrrell, who has led communications for Liverpool, Everton and Manchester City football clubs, has stepped into the breach while BBC North looks for a head of external affairs.
Tyrrell is covering the role - which will be based at MediaCityUK and is a newly created position - for around four months while a recruitment process takes place to find a permanent occupant.
Paul Tyrrell
He has not applied for the role himself.
Since leaving Goodison Park - where he was director of communications - last June, Tyrrell has gone back to working as a freelance consultant under his own company, The Tyrrell Corporation.
His clients included the UFC and the Sports Book Festival. He's also been lecturing at the University College of Football Business in Burnley.
Alongside his football-related PR roles, Tyrrell has also headed up press and PR at ITV and been director of communications at the Merseyside Fire & Rescue Service.