28 April 2014
Monday Moves: Stickyeyes, Bird Consultancy, Concept4, The BIG Partnership and many more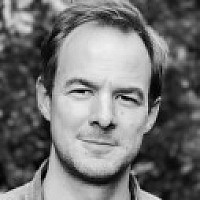 Each week, Monday Moves collates all the recent job-related news on Prolific North, as well as running through all the new opportunities on our job board.
The reason for Simon Harrow's recent sudden departure from Morrisons became clear last week when he surfaced at a start-up funded by digital incubator Haatch.
The commercial director of Dock10 has left to pursue other interests - he won't be replaced - while also in MediaCityUK, Rule 5 has upped its staff numbers to seven.
Kollol Shamsuddin has joined Livelink
Manchester digital agency Livelink has a new developer, and Sheffield's Rckt has expanded in the wake of more work from Channel 4. Also in Yorkshire, 10 Associates has added to its senior design team.
Karen Lewis, previously client services director at MadeByPi, is the new head of digital at Intermarketing in Leeds.
Stickyeyes, the digital agency that topped Prolific North's Top 50 league table, has some senior roles available in its Leeds office.
At least four years' experience is required for the newly created role of Content Marketing Manager, which will see you work alongside the SEO team in overseeing all content deployment for clients.
In the SEO team itself, there's a vacancy for an SEO Lead who will play a "central role" in client campaigns, as well as promoting the agency's SEO services internally and externally.
A Senior PPC Manager position is also on offer, with the successful candidate having responsibility for a team of PPC executives and at least three years' experience.
The other new vacancy is for a Senior PR Account Manager. Stickyeyes is growing its PR offering and is looking for someone who can make "an immediate impact" in leading PR campaign strategy on assigned accounts.
Over in Manchester, Bird is after a PR Account Handler/Manager with both B2C and B2B experience who is a team player, highly organised and very personable.
There's also an Account Director role going with The BIG Partnership in Liverpool, with "extensive" corporate PR experience a requirement.
And in the Northern Quarter in Manchester, JAM PR is looking for an Account Manager or Senior Account Manager to work across both B2B and consumer accounts.
Concept4, the Lancashire-based health, education and B2B agency, is looking for a Senior Creative. You'll be comfortable with taking the lead on "complex, multi-channel projects", and should know your way around Adobe CS6.
"Awesome" Web Developers are being hunted by Ink Digital Agency in Halifax, with previous agency experience a benefit, and The fresh Group needs a Project Executive to deliver "seamless exhibitions".
At least four years' experience is required of the person interested in a Leeds-based Senior Planner role. Retail experience would be a big advantage, and you'll be expected to take the strategic lead on large-scale projects.
Job-hunters with retail experience may also be tempted by the Junior Account Director (Retail) role with another Leeds agency. You'll assist the Client Services Director in leading the account team and will take responsibility for the day-to-day management of client briefs.
Up to £65k is available for the successful candidate interested in a Media Planning Director role in Manchester. This "globally respected agency" is looking for someone who can "live and breathe the company ethos", and you'll currently be an experienced account director or similar.
A couple of North West jobs to finish. A Chester-based online marketing agency is after a Paid Media Executive at the start of their careers, and in Manchester an integrated agency has a role going for a PR Senior Account Executive.
For all our latest vacancies, see our jobs board.