21 March 2014
Travelsupermarket adds to commercial team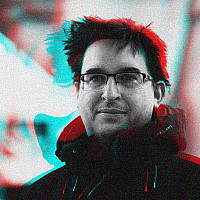 Travelsupermarket has appointed 3 people to its commercial team, plus made a series of internal promotions.
Led by the Cressida Sergeant, the company's head of commercial and partnerships, the team has more than doubled from 4 to 9 full-time positions.
These are based both in its Ewloe headquarters (just outside Chester) and London.
"Partner relationships are absolutely crucial to the success and growth of TravelSupermarket in 2014. As we invest and evolve our product across key channels this year, it was also important for us to reinvest in both existing and new talent within the commercial team," stated Cressida Sergeant, head of commercial and partnerships for TravelSupermarket.
"Now we have built such a capable team, we will be working even harder to deliver a first class service to our partners, and ultimately expanding the range of products on offer to customers who visit the site looking for the best deals."
Among the promotions are Lina Patel, who after 9 months has been named senior partnerships manager and will be supported by 2 new partnership managers. The first is Charlotte Dawson, who joins from Teletext Holidays. Based in Ewloe, she'll manage partners in the North. She will work alongside Alex Berman, a former trading manager at lastminute.com, who will be based in London
Sally Thomas-Davis has been given a new role as partner integration manager, having had 8 years in partner relations and technical integration. She will be joined in Ewloe by David Hull, who's been named partner integration executive.
The company has also appointed a partnerships executive and an advertising executive in London. The role of advertising manager has yet to be filled.