31 March 2014
Head of digital Johnson leaves CheethamBellJWT to set up own consultancy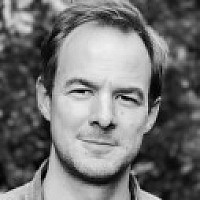 Craig Johnson, head of digital at CheethamBellJWT, has left to set up his own consultancy.
Johnson told Prolific North that the "time was right" to branch out on his own. Prior to his two and half years at CheethamBellJWT, he worked for Photolink, Rippleffect and the Guardian Media Group.
Craig Johnson
Although he wasn't in a position to give further details at the moment, he says he has already picked up work from e-commerce and blue-chip clients and is working with an integrated and a digital agency. He has gone live with a new website.
He said: "I've had a fantastic and successful time at CheethamBellJWT and have a great relationship with them.
"This was purely my decision - after being asked by a number of clients and agencies over the last couple of years to do stuff for them, I just felt that the time was right to go it alone."
CEO David Bell confirmed that Johnson's departure had been amicable and said that the agency is not planning to hire a replacement.
He said: "We thoroughly enjoyed Craig being here and wish him all the best, we're still the best of mates.
"We're not replacing his role because we have a lot of digital expertise in the agency and it's a good time to re-evaluate our offer.
"Having a head of digital almost seems wrong nowadays. If you have ideas at your heart then that is a strong place from which to build a digital offering and that's what we're going to do."
CheethamBellJWT's clients include On The Beach, Victoria Plumb and Taste Inc.