29 January 2014
Space 48 appoints Carat's Alex Shepherd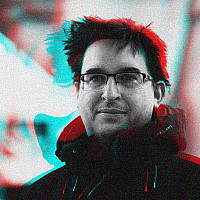 Alex Shepherd has joined Warrington-based ecommerce agency, Space 48.
Alex Shepherd
A former associate director at Carat and prior to that MediaVest, Shepherd has been brought in as commercial director to "spearhead its future growth."
"It's an absolute pleasure to be part of the entrepreneurial and innovative Space 48 team. I am looking forward to the new challenge and have my sights firmly set on delivering real growth across the whole business but with a particular focus on helping to evolve and grow the digital marketing proposition," he explained.
Space 48's managing director, Jon Woodall explained that the appointment represented the agency's growth into a larger agency structure.
"The appointment of Alex as commercial director is great for Space 48. As we continue to grow and expand, appointing a talented and experience professional like Alex is paramount. I am looking forward to working closely with Alex and seeing more growth for the business in 2014," he said.
Shepherd's main role is to increase new business as well as taking a lead on in-house marketing.